Consultant in maritime history and creative lifestory
Welcome to my website
I'm a creative historian who works with museums, universities and in the community.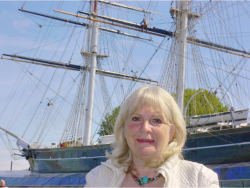 My especial interest is in the stories of people who have led marginalised lives in the past - and sought adventure, freedom and the space to be all they are, and might become.
In particular this means recording people, or helping them write their stories. They tend to be people who've taken jobs at sea despite the odds (like women and non-white people) or LGBTQI people - for whom seagoing meant sometimes queer heaven and sometimes injustice.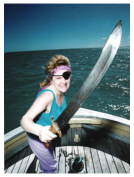 Ships are hypersexualised spaces. As a would-be sexologist as well as cultural historian, that's fascinating to me. They're heterotopias (meaning other places, like Wonderland) and liminal zones, which means they explain a lot about our societies on land.)
I live in Marsden in the Pennines, and work a lot in London and abroad. At the University of Hull's Maritime Historical Studies Centre I am an Honorary Research Fellow.
What they say about me