Consultant in maritime history and creative lifestory
Welcome to my website
I'm a creative historian who works with museums, universities and in the community. Women who went to sea - whose travel transformed their lives forever - are my special area of expertise.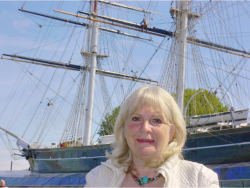 My especial interest is in the stories of people who have led marginalised lives in the past - and sought adventure, freedom and the space to be all they are, and might become.
In particular this means recording people, or helping them write their stories. They tend to be people who've taken jobs at sea despite the odds - like women, black and minority ethnic (BAME) and LGBTQI people - for whom seagoing meant sometimes liberation and sometimes injustice.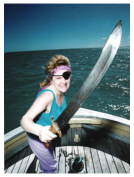 Ships are hypersexualised spaces for those confined in them. As a cultural historian, that's fascinating to me. They're heterotopias (meaning other places, like Wonderland) and liminal zones, (which means they explain a lot about our societies on land.)
I live in Marsden in the Pennines, the home village of Poet Laureate Simon Armitage. He describes it as a uniquely 'transcendent and transgressive location' but I celebrate it as a warm Alternative community.' And I work a lot in London and abroad. At Liverpool John Moores University I am Visiting Senior Research Fellow. At the University of Hull's Maritime Historical Studies Centre I am an Honorary Research Fellow.
The latest books that I've contributed to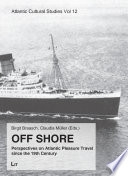 Off Shore: Perspectives on Atlantic Pleasure Travel since the 19th Century, eds Birgit Braasch and Claudia Muller, LIT Verlag, Zurich, ISBN 978-3-643-91246-6, 2020.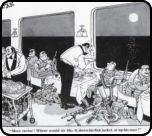 I really think this is a path-breaking book, and I hope it will be better circulated after the crisis. My chapter is on the curiously counter-intuitive experiences of women and LGBT crew on merchant ships sailing in the 1982 Falklands conflict. See pp61-98.
Women: Our History, Intro by Lucy Worsley, published by Dorling Kindersley, London, 2019. My sections are on adventurers and piracy.
What they say about me
Lockdown compensations: recommendations to you
My favourite reading and viewing just now
HISTORY: Maya Jasanoff's The Dawn Watch: Joseph Conrad in a Global World (2017). No it's not about women. But it is a very deep and thoughtful literary work that reveals maritime histories in fascinating new ways.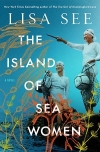 FICTION: Lisa Se, The Island of Sea Women (2019). Well-researched novel about women on the Korean island of Jeju in all-female collective of haenyeo (women divers). It's about love and family life in a matrifocal world where generation of women dare and men stay home to after the babies.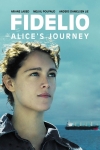 FILM: Fidelio: Alice's Odyssey (2016). Directed by Lucie Borleteau, this feature film is about how a woman handles multiple relationships in a floating goldfish bowl. But it's also about a woman chief engineer and her gendered career. This is probably the first film ever, by a woman, about a woman crew member's perspective and what has been a topic for pulp fiction, private discussion and welfare activists' concern. YouTube.
Catch This
Most of the public events I was involved in have been cancelled due to the crisis. Please watch this space for news.
Anytime - it's online. #MeToo and mar hist: Tackling the silences about women's subjective sexuality in maritime histories, Maritime Toxic Masculinity conference, 29 April 2019 globalmaritimehistory.com/gender-sexuality
Coming soon
Review essay on P&O online exhibition, Women on the Waves, International Journal of Maritime History, August 2020

'Rhododendrons and Raids: Dover naval women's daily life and emotions in 1918', in Maritime Kent, eds S Bligh, E Edwards and S Sweetinburgh, Boydell and Brewer, 2021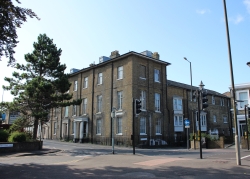 What am I doing now?
The Covid-19 crisis means I have more time to work on a new and very exciting women's maritime history book with my researcher Cigdem Hizarci. The exact topic is secret as yet. You will love it for the pictures alone.
I'm following the impact of the crisis on seafaring women, who are often the only women on their ships. See for example apprentice mechanic Hannah Gerlach's interview, BBC News at 10.34 am, 6 June 2020 in Corona Virus: Your stories.

This Hapag-Lloyd container ship worker was en route from the Persian Gulf to Singapore and due to sign off in March. She's still aboard, nearly 3 months later. Follow her on Instagram

I'm negotiating writing a script for a one-woman play about Victoria Drummond, the world's first marine engineer.

I shouldn't be making this detour but I am: pursuing the history of the woman artist who made images of BAME people on beaches. Her many works were published as postcards by Raphael Tuck c1910.

They have been written off as racist. But I think have to be seen in a more nuanced way.

I'm presenting and co-producing Home from Home, Dover, a film about Helen Beale, a WW1 Wren officer, with Jo Wiser

Finishing Dangerous Adventures: civilian women save the wartime seas. It's a history book for Yale UP. Publication date tba but hopefully 2020.
Read this
A centenary history of women in the Royal Institution of Naval Architects. Mini-biographies of women who design ships. I did the preface and the section on its star, Eily Keary. Download it for free from RINA.
Recent Blog items